Newsletter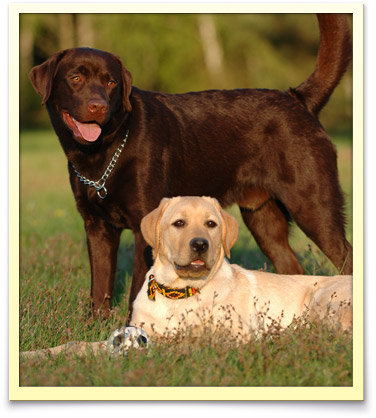 The veterinarians and staff at the Native Palm Animal Hospital are pleased to provide you with an online newsletter. This fun and fact-filled newsletter is updated on a regular basis.
Included in the newsletter are articles pertaining to pet care, information on our animal hospital, as well as news on the latest trends and discoveries in veterinary medicine.
Please enjoy the newsletter!
Current Newsletter Topics
May is National Chip Your Pet Month: Is Your Pet Protected?
Each year, millions of dogs and cats are lost. In fact, this disaster strikes nearly one-third of all pet-owning families. Of the millions of cats and dogs that are lost, only 10 percent are ever identified and returned to their owners. More pets lives are lost because owners did not identify them than from all infectious diseases combined.
All pets should wear traditional collars with identification and rabies vaccination tags. A traditional collar, however, is not enough. These collars are often worn loosely and are easily removed. Cat collars are designed to break off if the animal is caught in a tree branch. When the traditional collar is lost, removed or breaks off, nothing is left to identify the pet unless the pet has a microchip.
Microchips are rapidly becoming a very popular method for identifying pets. Once the microchip is inserted, the pet is identified for life. Microchips are safe, unalterable and permanent identification for pets. The microchip is a tiny computer chip or transponder about the size of a grain of rice. The chip is inserted under the skin between the shoulder blades of a cat or dog, in much the same way that a vaccine is administered. The microchip is coded with a unique 10-digit code. Each microchip that is inserted contains a unique code, specific to the individual pet.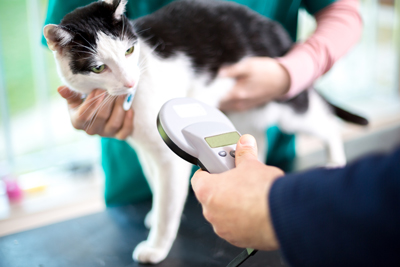 Inserting the microchip is simple and causes minimal or no discomfort. The microchip comes pre-loaded in a syringe, ready for insertion. The entire procedure takes less than 10 seconds. Post-injection reactions are very rare and the encapsulated microchip remains in place permanently.
The scanner is a hand-held device used to detect the message encoded in the microchip. The scanner is passed over the animal, paying particular attention to the area between the shoulder blades. If a microchip is present, the 10-digit number (encoded in the capsule) is read by the scanner. Scanners are provided to animal control, humane shelters and other rescue organizations so that all stray pets are scanned and those with microchips are reunited with their owners. Veterinarians can also purchase scanners for use in their hospital.
The veterinary hospital where the microchip is implanted records the pet's information and its unique microchip identification number. When a lost pet is found and scanned, the veterinary hospital is immediately contacted. Since most veterinary hospitals are not open 24 hours a day, it may take some time before you are notified. In addition to this standard registration, you can register your pet in your own name for a charge of $15-20. By doing this, as soon as your pet is found, you are notified.
Along with the additional registration fee, we recommend that you update your personal information with the microchip database on a regular basis. It is also advisable to have your veterinarian test the microchip on an annual basis in order to make sure that it is properly transmitting data.
Adopting A Pet
You see a cute tiger-striped kitten with white paws and green eyes, just begging for your attention. Or maybe it's a handsome, tail-wagging Labrador mix who couldn't be more friendly and has those irresistible puppy eyes.
If you're like most of us, falling in love with a pet is easy. And no wonder! Sharing your home with a four-legged friend can be one of life's greatest joys. Dogs, cats and other pets give us unconditional loyalty and acceptance, provide constant companionship, and even help relieve stress after a hard day's work.
Adopting a pet, however, is a big decision. Dogs and cats are living beings who require lots of time, money and commitment - over 15 years' worth in many cases. Pet ownership can be rewarding, but only if you think through your decision before you adopt a companion.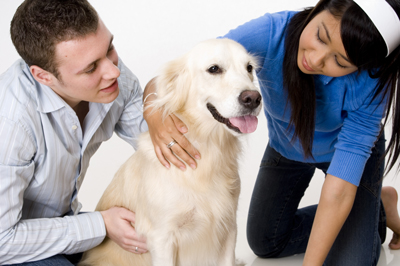 Things to Consider
The fact that you're thinking about adopting a pet from an animal shelter, rescue league or humane society means you're a responsible and caring person. But before you make that final decision to bring a furry friend into your life, take a moment to think about these questions:
•Why do you want a pet?
It's amazing how many people fail to ask themselves this simple question before they get a pet. Adopting a pet just because the kids have been asking for a puppy usually ends up being a big mistake. Don't forget that pets may be with you even after your children leave home.
•Do you have time for a pet?
Dogs, cats and other animal companions cannot be ignored just because you're tired or busy. They require food, water, exercise, care and companionship every day of every year. Many animals have been given up because their owners didn't realize how much time it took to properly care for them.
•Can you afford a pet?
The monetary costs of pet ownership can be quite high. Licenses, training classes, veterinary care, grooming, toys, food, kitty litter and other expenses add up quickly.
•Are you prepared to deal with special problems that only a pet can cause?
Fleas, scratched-up furniture and accidents from animals who aren't yet housetrained are just a few of the inconveniences that you will face.
•Can you have a pet where you live?
Many rental communities don't allow pets, others have restrictions. Make the necessary inquiries before you bring a pet home.
•Is it a good time for you to adopt a pet?
If you're a student, in the military, or travel frequently as part of your work, waiting until you settle down may be the wiser choice.
•Are your living arrangements suitable for the animal you have in mind?
Adopting an energetic dog or a breed that is unsuitable to share your small apartment (a Border collie for example), is not a good idea. Choose an animal who will be comfortable in your surroundings.
•Who will care for your pet if you go on vacation?
You'll need either reliable friends and neighbors, or money to pay for a boarding kennel or pet-sitting service.
•Will you be a responsible pet owner?
Having your pet spayed or neutered, obeying community leash and licensing laws and keeping identification tags on your pets are all part of being a responsible pet owner. Of course, giving your pet love, companionship, exercise, a healthy diet and regular veterinary care are other essentials.
•Are you prepared to keep and care for the pet for his or her entire lifetime?
When you adopt a pet, you are making a commitment to care for the animal for his or her lifetime.
Get an Animal for Life
Sure, it's a long list of questions. But a quick stroll through the animal shelter will help you understand why answering them before you adopt a pet is so important.
Please, think before you adopt. Sharing your life with a companion animal can bring incredible rewards, but only if you're willing to make the necessary commitments of time, money, responsibility and love for the life of the pet.
Much of the information for this article was contributed by the Humane Society of the U.S.
Improving Quality of Life for Senior Pets
Congratulations! You've just taken the first step toward providing the best care for your friend in its golden years. Through senior blood testing, not only can normal laboratory values be determined that are specific to your pet, but any abnormal values may be addressed in order to maintain a high quality of life for your pet as it ages.
It is recommended to have these tests performed every one to two years to monitor any changes that may occur. It is only through early detection that many age-related illnesses may be slowed or prevented. Depending on the results, more frequent testing may be recommended.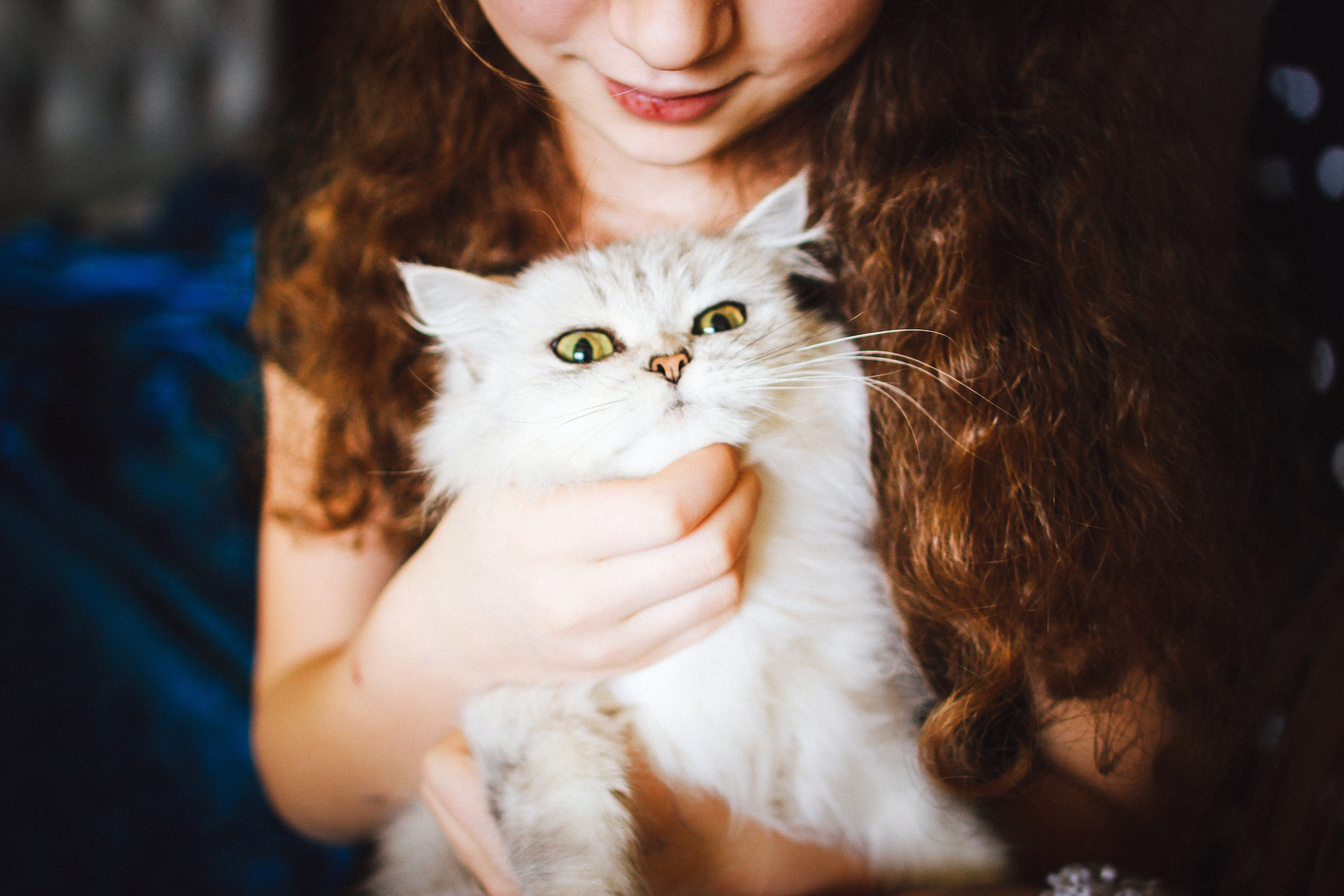 The aging process brings about a gradual reduction in your pet's physical capabilities. While dogs and cats begin to undergo these changes starting at about age 5 to 7 years, different pets will show the various signs of growing old at different rates. The best time to recognize your pet's "senior" status and need for extra TLC is long before advanced disabilities set in.
To increase the length and quality of your pet's life, it is important to begin a process of prevention. Risks are associated with your pet's background, environment or lifestyle. Certain conditions put him or her at greater risk of developing age-related changes or diseases. Some of these factors cannot be controlled; however, activity level, living conditions, quality of medical care and level of nutrition are factors that can be controlled by a responsible owner. The extent to which these factors are managed help determine the quality and length of your pet's life. By identifying some of your pet's risk factors, treatment can be initiated prior to the onset of a medical problem.
Dental Disease
Tooth loss and serious gum infections become more common as pets age. The loss of teeth is a problem, and difficulty in chewing food may result. However, the spread of bacteria from the mouth into the pet's bloodstream, when infections occur around the teeth, is an even more serious risk to the older pet's health. Tumors of the mouth and gums also become more likely with advancing age. The first step in good dental care is to have your pet's teeth examined by your veterinarian.
Weight Gain
Obesity is one of the single most important risks the older pet's health. Since the older animal's metabolism and activity level slows down, most older pets have a tendency to gain weight. Obesity is unhealthy in any pet, but it is especially harmful to an older animal's joints, heart and other organs.
Skin Conditions
Skin problems may occur more frequently since the older pet's skin is less elastic and repairs itself less rapidly. Hair loss is usually more pronounced because hair follicles are less active in later life.
Cold and Warm Temperatures
Because your pet's metabolism is slowing, you may notice an increasing intolerance to heat and cold. This happens because your pet produces less of the hormones that are critical for maintaining the body's normal temperature.
Senses
Smell, sight, taste and hearing will diminish as your pet ages. Many pets adapt to these losses very well, although there may be a decrease in appetite. For such pets, a highly nutritious, well balanced diet is a must. Eye problems, such as glaucoma and cataracts, are more likely to develop in older pets.
Internal Organs
Diseases of vital internal organs — heart, lungs, kidneys and bladder — occur more frequently in older dogs and cats. As animals age, the organs also age. Therefore, a complete health assessment of the senior dog and cat includes considerable attention to these organs along with dietary recommendations to promote good health.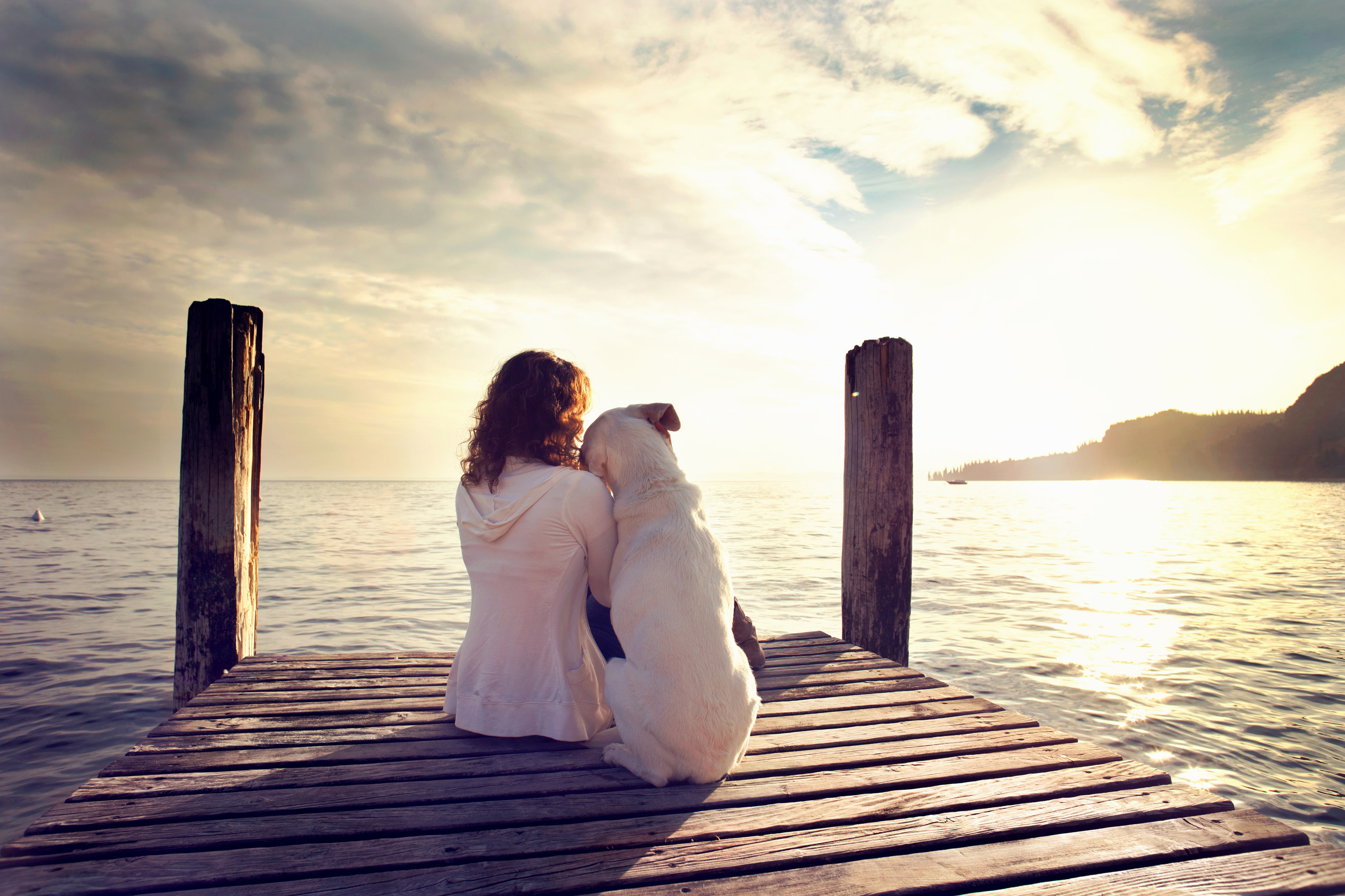 What you can do at home:
Avoid excessive weight gain. Your veterinarian may recommend an exercise program as well as a special senior pet food.
Keep your pet's living and areas clean, dry and warm at all times.
If possible, regularly check your pet's mouth for reddened gums, loose teeth or unusual swellings. Check eyes for redness, unusual cloudiness, discomfort and discharge. Check ears for wax build-up, discharge or unusual odors.
Thoroughly groom and inspect your older pet's skin regularly. Look for lumps, bumps and wounds.
If your older pet's eyesight is impaired, avoid relocating furniture. Also, try not to drastically change your pet's daily routine.
Any change associated with eating, drinking or elimination should be noted and discusses with your veterinarian. These are conditions are often associated with early stages of disease.
Take your older pet for regular senior checkups, even if he or she seems to be well. It is always easier and less expensive to prevent a problem rather than treat a problem.
Feed only the food your veterinarian recommends. Since many "treats" are high in sodium, you should not permit your older pet to eat them unless recommended.
Your older pet is a real member of the family. With proper care and regular testing, your loyal companion should be able to live a long and healthy life.
Ridding of Fleas in Your Home
Work to Eliminate and Prevent Fleas from Your Pets and Home
Finding out that your pet has fleas can be a stressful experience as both a pet owner and a home owner. There are multiple steps to take and we want to make sure that you're fully aware and educated on all you need to know in order to protect your furry friends, as well as your living area. Below, we break down how your pet can get fleas, how to get rid of them, and how to prevent them in the future.
How do fleas get in my house?
Unfortunately, there are multiple ways that fleas can find a way into your home – and your pet isn't always the one to blame! Fleas can attach themselves to both animals and humans, so it could be something that you've unknowingly brought into your house.
Your pet's exposure to other animals: Whether you're at the park, the vet, or even another person's house with a pet that has fleas, your pet is still vulnerable to exposure.
Other pets entering your home: If a friend or family member brings their pet over your house, fleas are able to inhabit the warm space and try to make a home of their own.
The backyard: Both you and your pet could become a new host for fleas that are loitering in the backyard and find a place in your house to stay, or simply stick around with your pet.
Once fleas are present, they're very difficult to find and identify how they got into your home in the first place.
How do I get rid of the fleas?
When you finally realize that there are fleas in your home, there are multiple steps to take to officially get rid of them. They're not only found on your pet, but they can be in hard-to-reach and hard-to-see places like your carpet, furniture, and tiny crevices throughout the house.
With these helpful steps, you'll be able to protect you, your pets and your home from fleas!
Bring your pet to our office for treatment: Even if they're not the ones who have fleas on them, start the prevention process as soon as possible.
Clean everything: Wash and dry all of your pet's belongings, as well as your own!
Apply treatment to your home: Find the best ways to clean your house so there are no secret spots left that the fleas could be hiding.
Repeat this process at least 3 more times: You're not only trying to clean out the fleas, but any sort of eggs and larvae that they may have left behind.
How can I prevent fleas from returning?
After you're sure that all the fleas are gone, the next step is prevention. We want you to be aware of all the ways you can protect your home and your pets from dealing with fleas for as long as possible.
First, ask us about our flea treatment and what the best option is for your pet. There are multiple options and it's important to learn about each of them to see which one would benefit both your pet and your home. Don't be afraid to ask us as many questions as possible so you have all the proper information you need before choosing the best treatment.
When cleaning your home, your pet's blankets and toys, and anything else that fleas may love, make sure you're thorough as possible and maintain a consistent cleaning schedule. Prevention can be simple when you turn it into a routine, so be sure to ask us for any helpful tips if you're still unsure.
To learn more about ridding your home of fleas, click here.
Don't Like Your Pet Sleeping On The Bed With You? Compromise With This Mattress
Brazilian-based mattress company Colchão Inteligente Postural has created the mattress to end all mattresses for pet lovers worldwide. Their "pet bed" mattress includes a sweet little nook in the frame which houses a built-in pet bed.
Complete with sheer curtains, ribbon tiebacks, and a removable satin-lined interior, any dog or cat would be happy to call it home for the night. Considered a bunk bed of sorts, the pet bed can be made in any size. The larger the sleeping area for the animal, the larger the mattress.
"Our company innovates in its products and has a result of total satisfaction," CEO Filipe Machado Guterson said.
The company created the mattress at the request of a customer and it quickly became a viral sensation. The bed is considered a perfect solution for owners who want to share their bedroom with their pets, but don't want them on or in the bed with them.
Colchão Inteligente Postural currently only does business in Brazil and Argentina, but they have plans to expand to the United Arab Emirates and Orlando, Florida early this year.