About Our Animal Hospital in Jupiter, Florida
Our Commitment to You and Your Palm Beach County Pet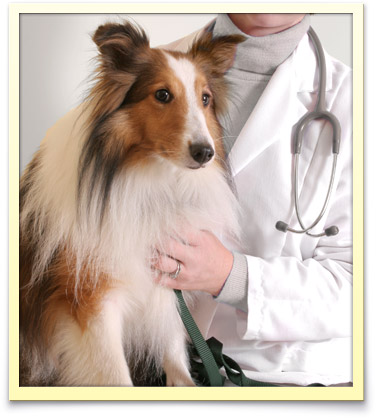 Native Palm Animal Hospital in Jupiter, Florida was built and founded in 1995 by Dr. Joan McMindes, who remains the practice's owner. At our veterinary hospital serving Jupiter, Tequesta, Palm Beach Gardens, and the greater Palm Beach County area, Dr. McMindes, Dr. Robert Burgess, and their experienced veterinary team know that selecting a veterinarian for your dog or cat is one of the most important decisions that you make as a pet owner. You want a veterinarian who is highly skilled and professional, as well as compassionate and trustworthy. At Native Palm Animal Hospital, we understand that this is especially important in veterinary medicine because the pets we care for can't speak for themselves.
Comprehensive South Florida Pet Wellness Care
At our animal hospital in Jupiter, your pet and you are at the center of all we do. We are a full-service small animal hospital dedicated to helping dogs and cats in Palm Beach County live long and happy lives. We know your pet is a very important member of your family that deserves the best care possible.
Excellent pet health begins with comprehensive wellness care that focuses on a establishing a healthy baseline for your pet, vaccinations, and regular examinations to check for changes that might indicate the beginning of a problem. Identifying medical issues before they become serious is both the key to long-term good health and keeping the lifetime cost of caring for your pet as low as possible.
Advanced Veterinary Services for Your Pet
Should your pet become sick or injured, our veterinarians are here to provide the compassionate, skilled care your pet needs. Our advanced diagnostic capabilities, supported by an in-house laboratory, means that we can work quickly to get you an accurate diagnosis and treatment recommendation. Should your pet need surgery, we can provide advanced anesthetic monitoring, fully equipped O.R., and skilled staff to provide the best prognostic outcome.
When you bring your pet to see us, we want you to feel confident your pet is receiving the best care possible. We are available to answer all of your questions and concerns regarding your pet's healthcare and wellbeing. It is important for us to take the time to get to know you and your pet: it is a relationship that we hope will last for many years.
Your Palm Beach County Pet Care Partners
Dr. McMindes and her team at Native Palm Animal Hospital understand that great veterinary care begins with taking the time to get to know both you and your pet. And it doesn't end when you and your pet walk out of our door. We also support the bond you and your pet share by giving you all the information needed to provide your companion with the best possible care at home.
Please take some time to read through our website and learn about our veterinary services for your pets and why they are important. If you have any questions or would like to schedule an appointment, please call our veterinary team at (561) 747-9991. We look forward to meeting you and your pet!
Community Involvement
As a part of our commitment to pets in the greater Jupiter, Florida area, Dr. McMindes and her staff volunteer their time at Jupiter Farms Pet Connection to help lost pets find their owners and at Whippet Rescue.
Location and Hours
10076 W. Indiantown Road
Jupiter, FL 33478
(561) 747-9991
Monday – Friday: 7:30 a.m. – 6:00 p.m.
Saturday: 8:00 a.m. – 2:00 p.m.
For your convenience, we offer drop-off services during our normal business hours.
Payment Policy
Payment is due at the time services are rendered. We accept cash, checks, CareCredit, MasterCard, Visa, Discover, and American Express.